In just four short weeks, our fearless fundraisers collected over $30,000 from generous friends & family to support our youth writing programs. We couldn't be more grateful for our supporters who helped make this the best Paddlestar Galactica yet!

Read More »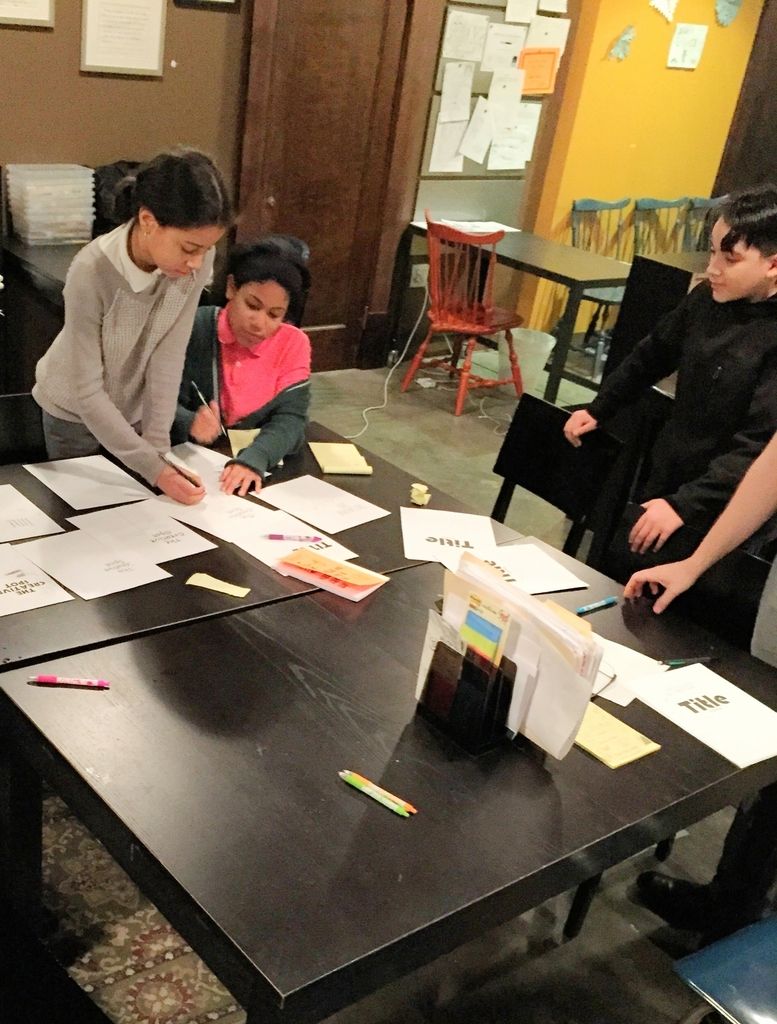 Over the course of six Tuesdays in 826DC's Writing Workshop, "Yes, No, Maybe:" How to Produce a Literary Magazine, students collaborated with the support of volunteers to curate, edit, and design 826DC's first literary magazine, The Creative Spot. Needless to say, it's a gem. With a foreword by Barrelhouse Magazine's Dan Brady and work written by 826DC Workshop and After-School Tutoring students, we're beyond proud of what these student editors created. Curious how the editors felt themselves? Want to see the finished product? See it all after the jump!
Read More »
These next few months will hopefully bring less snow and more sunshine. They will definitely bring more free opportunities for students of all ages to explore their creativity and strengthen their writing skills. Workshops throughout the Spring will take place at 826DC's Writing Center, DC Public Libraries, and the Smithsonian's Freer|Sackler Gallery, all in the District of Columbia. See you there!
Read More »
Read the Rest of the News »