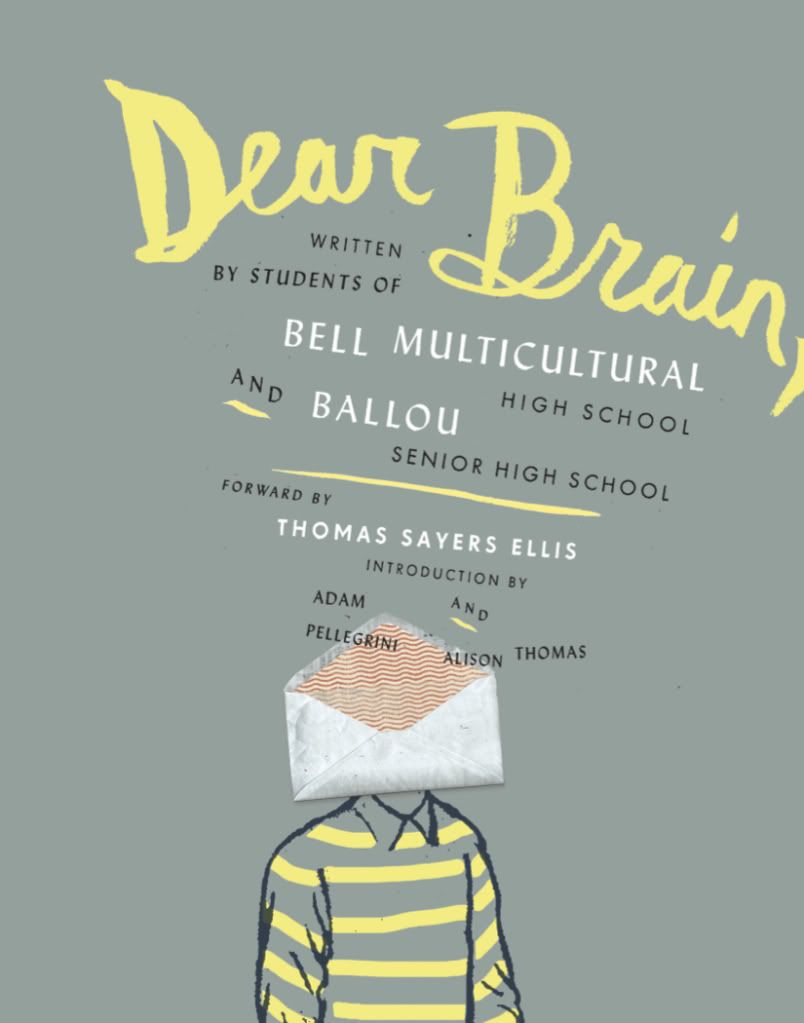 On May 24, 2012, 826DC released of our fourth student-authored poetry anthology, Dear Brain.
This anthology is the culmination of work done by students in the poetry clubs at Ballou Senior High School and Bell Multicultural High School.
826DC volunteers went into Bell and Ballou over the course of the school year to assist the students in developing further knowledge of form and voice.
The event, a book release celebration, featured student poets from both Bell and Ballou high schools, and also featured a reading by the nationally recognized poet (and DC native), Thomas Sayers Ellis, who also wrote the forward for the anthology. If you'd like to hear 826 and Ballou high school student, Tiffany Adams read her poem and discuss her creative process, listen to the first few minutes of this NPR story. 
——-
826DC would like to thank Thomas Sayers Ellis for penning the forward of the anthology and for joining us for the book release, Alison Thomas and Adam Pellegrini for their amazing work in leading the project, Melissa Jackson and Sarah Elwell, the librarians at Ballou Senior High School and Bell Multicultural High School who lead their schools poetry clubs, and who without their unyielding and tireless commitment to their students, this project would not have been possible, and to The Weissberg Foundation, Penn Hill Group, and the Lannan Center for Poetics and Social Practice at Georgetown University, for their support of the project.